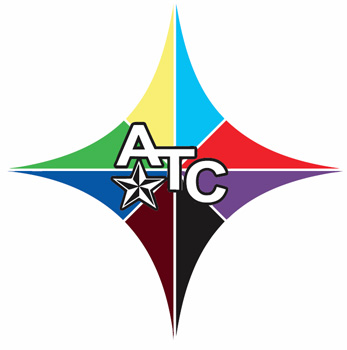 What is Aggie Transition Camps (ATC)?
Aggie Transition Camps (ATC) is the umbrella organization that organizes and runs T-Camp in the fall and Howdy Camp in the spring.  For more information on camps, please refer to our About Us page.
What is Transfer Camp (T-Camp) and Howdy Camp?
T-Camp and Howdy Camp are three-day, two-night extended orientation programs designed to introduce new Aggies to the traditions, yells, and many opportunities that exist at Texas A&M; we accomplish this through skits, discussion groups, and other programs. There will also be an in-depth campus tour where campers can see their class buildings before the semester begins. It is our main goal that campers leave with a newly ignited Aggie Spirit, and many lasting friendships.
How do I register for T-Camp?
Registration for T-Camp 2019 is now open.  Links for both T-Camp 2019 Sessions can be found on the home page or located under the "Camper Registration tab."
Why should I attend Camp?
The counselors and staff for Aggie Transition Camps are dedicated to easing the transition experience for new students. We want to provide you with information about Texas A&M and welcome you into the Aggie family. Campers will leave with a network of friends to help ease the anxiety of entering a university with over 50,000 students.
Who is eligible to attend Camp?
Any student entering the university during the spring semester, whether as a transfer, freshman, or graduate student may attend Howdy Camp. Howdy Camp is also open to Texas A&M students who were not able to attend Fish Camp or T-Camp when they entered the university.
Any student entering in the fall semester may attend T-Camp regardless of classification. T-Camp is also open to Texas A&M students who were not able to attend Fish Camp or Howdy Camp when they entered the university.
What do you do at Camp?
First, students are split into "camps" that have a designated theme and color. In your respective camp (color and theme), you will furthermore be divided into Discussion Groups (DGs) and spend time getting to know each other and developing bonds that will last you throughout your college career.
Counselors have prepared skits to help teach you about the traditions and opportunities at A&M. In addition, our very own group of "yell leaders," known as Team, will teach the yells and hold yell practice every night. We will also have guest speakers and programs such as Carpool and the Twelfth Man Foundation come and inform us about the amazing benefits their respective organizations provide Texas A&M students. There will also be small group interactions, a mixer, a pool party (T-Camp only), and a recreation of Silver Taps, Muster, and Bonfire.
As mentioned earlier, within each camp, you will be divided into Discussion Groups of 6-10 transfers and 2 counselors. These DGs are where the lasting friendships are made. In addition to meeting new friends, you will have the opportunity to learn about Aggie life through your counselors and ask them any questions that you may have.
What should I bring?
You can find a packing list here!
How much does Camp cost?
The cost of T-Camp is $220. This price will cover the cost of your transportation, lodging at Trinity Pines,  8 meals for 3 days, a camp T-shirt and a water bottle.
When is T-Camp?
Session 1: August 5th-7th
Session 2: August 9th-11th
Where is Camp located?
Howdy Camp and Transfer Camp are both held at Trinity Pines Conference Center located in Trinity, TX.
How do I sign up?
Registration for T-Camp will be available under the "How to Register" tab.
If you have any questions please do not hesitate to contact the Aggie Transition Camps Office at (979) 862-1785, or e-mail the Director of Registration, Jennifer Ogden, at atc-reg@dsa.tamu.edu
Registration for T-Camp is now open and will only close when all spots have been filled up.
How do I get to Camp?
We will meet in Lot 40 (see http://aggiemap.tamu.edu/ for a parking lot map) and travel together to Trinity Pines by bus.
Where do I park during camp?
If you do not have a parking permit, temporary permits (must be displayed on your dashboard) are available for purchase at this link http://transport.tamu.edu/Parking/events/camp.aspx for $5.00. You will be able to leave your car parked in Lot 40 for the three-day duration of camp with this temporary permit. Visit link for more details.  There will also be more information about parking in your conformation email.
What methods of payment are accepted?
We can accept credit cards through the Texas A&M Marketplace when registering online.  If you do not have a credit card, or MarketPlace will not work for you, please contact our Director of Finance at atc-funds@dsa.tamu.edu and he will inform you of other payment options.
Are there fee waivers available to attend Camp?
Yes! Fee Waivers are available in partial and full amounts. Please fill out a Fee Waiver Application Form as soon as possible, as there are a limited number available. The Fee Waiver Application Form is located on maroonlink under the "Forms" tab. Please also complete your registration form so we can hold your spot.  We cannot grant you a fee waiver if you have not yet registered for camp.
Is Camp the same as a New Student Conference?
No, Camp does not take the place of a New Student Conference. In order to attend Texas A&M University, you MUST attend a New Student Conference. For more information, visit http://newaggie.tamu.edu
I'm registered for Camp, now what?
Once we have received your registration, we will send you a confirmation letter via email. This email will provide detailed instructions of where to go the morning of Camp, what to bring to Camp, parking information, and more. Please bring any required forms (completed and signed) with you to Camp.  Give us time to submit these confirmation emails as there is a heavy influx of people registering the closer it gets to camp.  There is only one person sending these emails, so sometimes things can get a little backed up. If you clicked the final submission button, you are in fact registered for camp. Please don't worry if it still says pending.
What if I am living on campus?
Camp will take place at least a week before school starts so there should be plenty of time to settle in during the last week before classes begin.
Where will I be sleeping at Camp?
All campers will be lodging in dorm-style cabins with air-conditioning, bunk beds, and fully equipped with restrooms and showers. Men and women will be staying in separate cabins with their own facilities.
What is the Camp Cancellation Policy?
For refunds, cancellations received before December 20th will receive a full refund. Cancellations received between December 20th through December 30th will receive a 75% refund of $150 (which covers a processing fee and nonrefundable deposits). After December 30th, Aggie Transition Camps will not be able to provide refunds as all funds will be committed to camp expenses at that point in time.
No refunds will be given after the deadline.
No refunds will be given for non-attendance once you are registered and confirmed.
What if I have already signed up for camp and need to switch to a different session?
If you have already registered and paid for one session of camp and you need to change to a different session due to a circumstance that came up, please email our Director of Registration at atc-reg@dsa.tamu.edu. Session changes can be made by the Director of Pegistration. Please note that there is only one session for Howdy Camp, so this should not be an issue.
As you can see, there are many essential reasons why you should attend T-Camp 2019.  Yes, we are a program geared toward transfer students, BUT our purpose is to welcome ALL new Aggies into the Aggie Family! We would love for you to join us this year!  If you have more questions about T-Camp, please contact us. Our information can be found on the Contact Us tab located at the top of the webpage. Welcome to Texas A&M, and we hope to see you at T-Camp 2019!